Prest Blog
Our healthcare blog featuring informational articles on industry news and current trends.
The Prest & Associates story: a relative history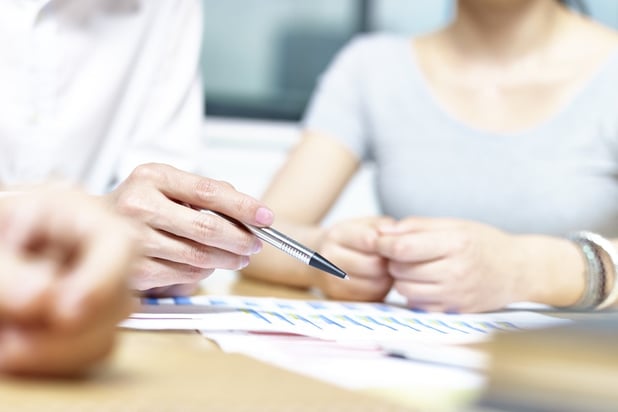 In 1991, Dr. James Richard Prest established Prest & Associates with his wife Susan in Madison, Wisconsin. Fast forward to 2020, and the company is the oldest and one of the largest independent review organizations (IROs) specializing in psychiatry, addiction medicine and behavioral health care.
Board-certified in psychiatry, Dr. Prest was trained in the U.S. Army following World War II and served as the head psychiatrist at San Quentin State Prison in California. Susan worked in managed care. After Dr. Prest spent a few years in residential treatment programs with children and adolescents, the couple decided they were ready for a new adventure and a slower pace.
At the time, IROs were new to the health care scene. The Prests saw a market for such a business and knew they had the clinical and administrative expertise to establish one. The initial idea was to spend a few years growing the organization and then retire.
"Their goal was to help improve quality of care and protect patients' rights through the independent review process," says Judy Shaffer, Prest & Associates' general manager. "They wanted something to keep themselves busy, nothing too overwhelming. But the business took off and it's been growing ever since. Dr. Prest failed miserably at retiring; he was at the helm for many years until he passed away in 2006."
As the Prests' daughter, Shaffer is privy to such information. She moved to Madison the year after her father's death to be closer to the family and has been part of the Prest & Associates team ever since. Now, as the company's GM, her role is to direct and coordinate personnel and oversee the independent review process.
Prest is truly a family business. Shaffer's niece, a granddaughter of Susan Prest, has been part of the company for many years, and one of her sisters worked in the accounting department. Another granddaughter started her employment with Prest at age 16 by assisting with administrative tasks. Other family members have joined and left the organization over time.
"There are employees at Prest who have been with the company for more than 20 years," Shaffer says. "And even though they're not my biological family, they've been around long enough that they sure do feel like it. I've been on board for 13 years and still feel like one of the new arrivals."
Expansion through acquisition
Susan Prest kept the business growing strong until she finally decided to retire in 2017. She wanted to sell the company, but not to a buyer interested in bringing in new staff members and closing the Madison office. Eventually, she reached a deal with ExamWorks, a move that has benefited both companies.
"ExamWorks doesn't purchase companies and tear them apart," Shaffer says. "They buy companies they think have potential and provide them with the resources to keep doing what they're doing. Instead of changing our physician reviewer panel and how we operate, they kept the status quo and added their resources to bolster the business.
"We received access to all of ExamWorks' internal systems and IT resources, which has enabled us to more easily procure industry certifications and maintain compliance with HIPAA and other state and federal regulations."
The acquisition by ExamWorks has also given Prest & Associates the capability to utilize the larger company's legal and regulatory departments. Shaffer and her team appreciated that ExamWorks expanded Prest's access to resources without taking anything away from what they had internally.
Success through specialization
Shaffer attributes Prest & Associates' success to its specialized focus on psychiatry, behavioral health and substance abuse, as well as to the fact that the company was started by a psychiatrist. Some psychiatrists on the Prest review panel are renowned in their industry and have worked with the company for many years. The medical director, Dr. Barbara Center, is a psychiatrist and an assistant clinical professor in the department of psychiatry at the University of Wisconsin.
Another benefit to Prest & Associates being a small, family-run business is its accessibility to clients.
"Customer service is number one on our list," Shaffer says. "Our clients will always get a human being on the other line when they call us and receive assistance in real time. We have regular communication with everyone with whom we interact, which ensures a good day-to-day working relationship with our clients."
Read more about the Prest & Associates physician reviewer panel and the services they offer.